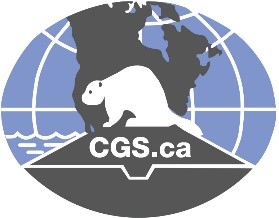 The CGS is looking for nominations for the Early Achievement Award. This award was created in 2018 to celebrate a young professional (under 40 years old) for their contributions to the geotechnical/geoscience practice, to the CGS, and to the geotechnical community....
read more
Geomechanical Controls on Multiphase Fluid Flow in Naturally Fractured Carbonate Reservoir Amir H. Haghi, Ph.D., is the 2020 N.R. Morgenstern Student Award winner (previously the GSE Graduate Student Award). He is currently a postdoctoral fellow with the Reservoir...
read more
GSE Membership fee is only $15/year for a regular member. Please print the membership form, fill the required information and mail it as instructed on the form. It is self-explanatory.